Drupal Camp Connecticut 2014
August 23, 2014 • New Haven, CT
Thank you for making DrupalCampCT 2014 a success!
We thank our sponsors, our presenters, our organizers, our volunteers and all attendees for coming together to hold another successful DrupalCamp in Connecticut.
As this year's theme was about moving Drupal in Connecticut forward with greater participation and leadership from our community, you can expect to hear from us soon with some interesting ideas and projects.
         Nancy Flowers-Mangs
         Dr. Mark A. Friedman
         Tom Sullivan
         Matthew Wetmore
---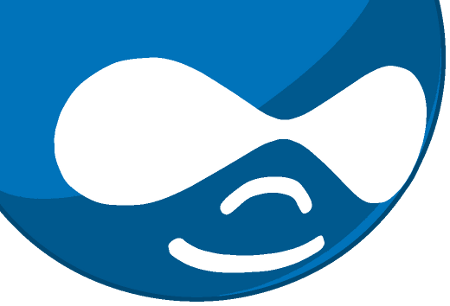 Join Us at DrupalCampCT 2014!
DrupalCampCT is a full-day, no-cost event, structured around the open-source content management system Drupal. The annual Connecticut DrupalCamp includes knowledgeable speakers, informative workshops, impromptu birds-of-a-feather sessions and invaluable opportunities to network with other Drupalists in and around the Nutmeg State!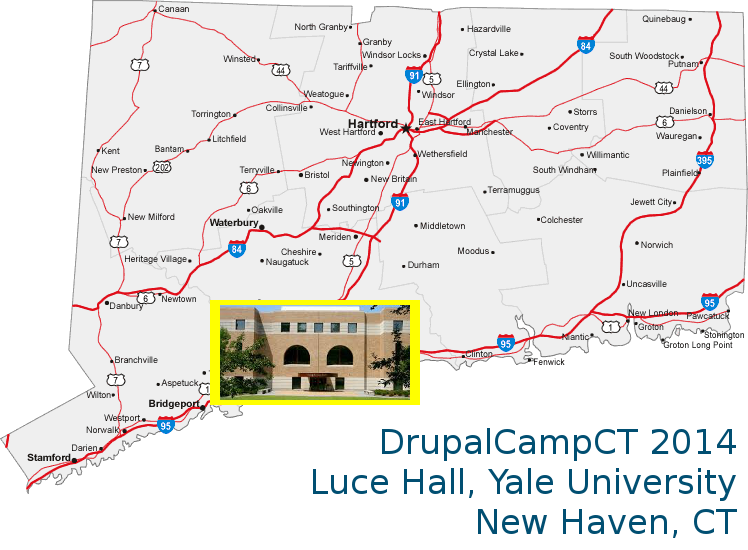 We expect attendees to be a good mix of experienced Drupalists and newcomers to Drupal; developers, themers, content managers and project leaders; and consultants, corporate professionals, academics and passionate hobbyists.
This year, our fifth year, DrupalCampCT returns to Luce Hall, 34 Hillhouse Avenue, New Haven, CT at Yale University on Saturday, August 23, 2014 for a full day of events starting at 8:00am.
Register Today
Join us at this year's camp. Attending is free--- you'll even get a free lunch, and bagels and coffee in the morning. Reserve your spot at DrupalCampCT 2014 by registering today. (Note: Registering for DrupalCampCT is equivalent to creating an account on the DrupalCampCT website through the highlighted link in the previous sentence.)
Suggest or Offer a Presentation
DrupalCampCT is a community-driven event. We welcome you to suggest a topic for presentation or discussion that would serve as a beneficial and interesting focus for you in a session led by some attendee knowledgeable in that topic. As well, we invite you to lead or present a session that would be educational and of interest to other DrupalCampCT attendees--- perhaps focusing on a suggestion offered by another attendee or instead focusing on an idea you have formulated yourself.
Sponsor Our Event
We are presently looking for organizations and individuals interested in sponsoring this year's camp. DrupalCampCT could not happen if not for our generous sponsors. We appreciate that your support of DrupalCamps contributes to creating the tremendous Drupal community from which we all benefit and the exceptional Drupal product which that community is able to produce.
Volunteer Your Time
DrupalCampCT's organizing committee is actively looking for people interested in helping to organize DrupalCampCT 2014. Please let us know if you'd like to help us create DrupalCampCT either in advance as a member of the organizing committee or by lending a hand on the day of the event.

Questions and Suggestions
Please don't hesitate to contact the DrupalCampCT 2014 organizers should you have any questions or suggestions that you would like to share.
See You In August
We look forward to seeing each of you on Saturday, August 23rd at Yale University--- and many of you before--- as we together create a fifth successful DrupalCampCT.
        Mark, Tom, Matt and Nancy