Luce Hall, Yale University, New Haven, CT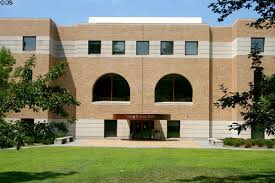 DrupalCampCT 2014 returns to Luce Hall, 34 Hillhouse Avenue, New Haven, CT at Yale University--- the location at which we held DrupalCampCT from 2010 to 2012.
Directions and Parking
View DrupalCamp CT Location and Parking in a larger map
Getting to Luce Hall
DrupalCampCT attendees can find Luce Hall using the above map and directions (or on a larger map with more detailed information).
Parking
The above map indicates parking lots and directions for walking to Luce Hall. Yale parking lots are marked on the map and are free on Saturdays. They are close to Luce Hall but you will need to walk a few blocks. You can also park on the street but it is not free and you will need quarters for the meters.
Food and Beverages
DrupalCampCT is enthusiastic to provide free food and beverages to DrupalCampCT attendees thanks to the generosity of our sponsors.
Morning Bagels
Bagels and coffee will be available at 8:00am and through the morning at no-cost for all DrupalCampCT attendees.
Pizza Lunch
A pizza lunch will be provided during the mid-day at no-cost to all DrupalCampCT attendees.
Beverages
Coffee and cold beverages will be available throughout the day at no-cost for all DrupalCampCT attendees.